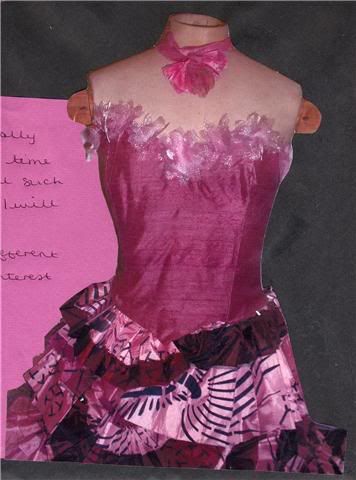 Some photos of the making up process: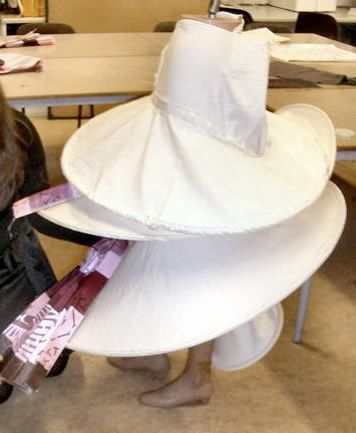 The next two images are taken from the Fashion Show and are copyright to Sheila Burnett ©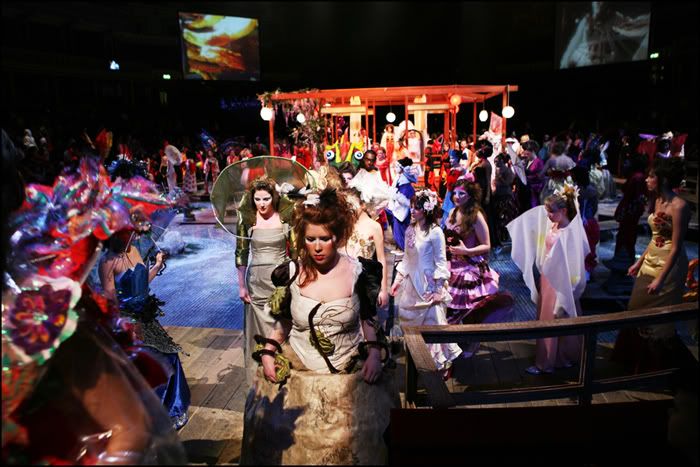 In September of 2006 when I had just started 6th form we were given an amazing opportunity to take part in a fashion show hosted by the Royal Albert Hall. The Fashion Show was based upon Puccini's opera Madame Butterfly and we had to design, create and model our outfits on the set. We got the chnace to work with industry professionals and find out all about how much effort and organisation it takes to run a fashion show. It was an incredible opportunuity to be given and one which I will never forget. My outfit is the one which is pink, has three layers on the skirt, which each have screen printed fans which I made on them, the hems on the layers of the skirts were fitted with a thick wire to give movement and fluidty to the design, the bodice was simpler with a few flower decorations on it. I also made a fan which was decorated with textural plaeted silk which I then dyed to fit in with the colour scheme.